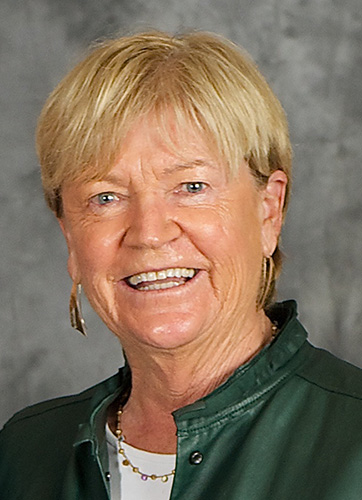 A native of Portsmouth, Blalock's success as an amateur began is 1965 when she won the New Hampshire Women's Golf Association Amateur Championship. She won that championship again in 1966 and 1968, with fellow inductee Pat Bradley winning in 1967. Blalock also earned success regionally as she claimed the New England Women's Amateur Championship title in 1968 and was a vital member of the Rollins College golf team, winning the Florida Intercollegiate Championship in that same year.
With a successful amateur career behind her, she turned professional in and joined the LPGA Tour in 1969 and worked her way to earning the Rookie of the Year award. She then went on to win 27 LPGA Tour titles and played in 299 consecutive tournaments without missing a cut, a record unmatched on either the LPGA or PGA TOUR.
Her accomplishments extend outside of the playing arena. She was instrumental in the creation of the Legends Tour, the official senior tour of the LPGA and helped create the LPGA Golf Clinics for Women. A member of the Legends Golf Hall of Fame, she was also inducted into the New England Women's Sports Hall of Fame in 1998 and named the New Hampshire Athlete of the Century in 2000. Her close ties to New Hampshire and her outstanding achievements make her name synonymous with the game of golf in the Granite State.